Heal the earth with nothing more than necessary for health and everything you need for truth. Created intentionally with natural fibers that go beyond organic to undo environmental damage and save water. Our hemp fibers and Climate-Beneficial™ cotton are grown by hand-selected farming partners to ensure full ingredient transparency and right relationship with all people and land. 
Because we use only the highest quality fibers available, our applicator-free tampon is a radially-expanding design that does not require an overwrap. Overwraps are frequently used in tampons to cover absorbent fibers to reduce fiber shedding in the vagina and are typically made from polypropylene, even when the absorbent fibers are organic. 
TRACE tampons are currently under FDA review. Tampons are regulated by FDA as a Class II medical device and are ineligible for pre-order prior to completion of final review. To read more about our product testing and regulator process, check out our FAQ's. 
View full details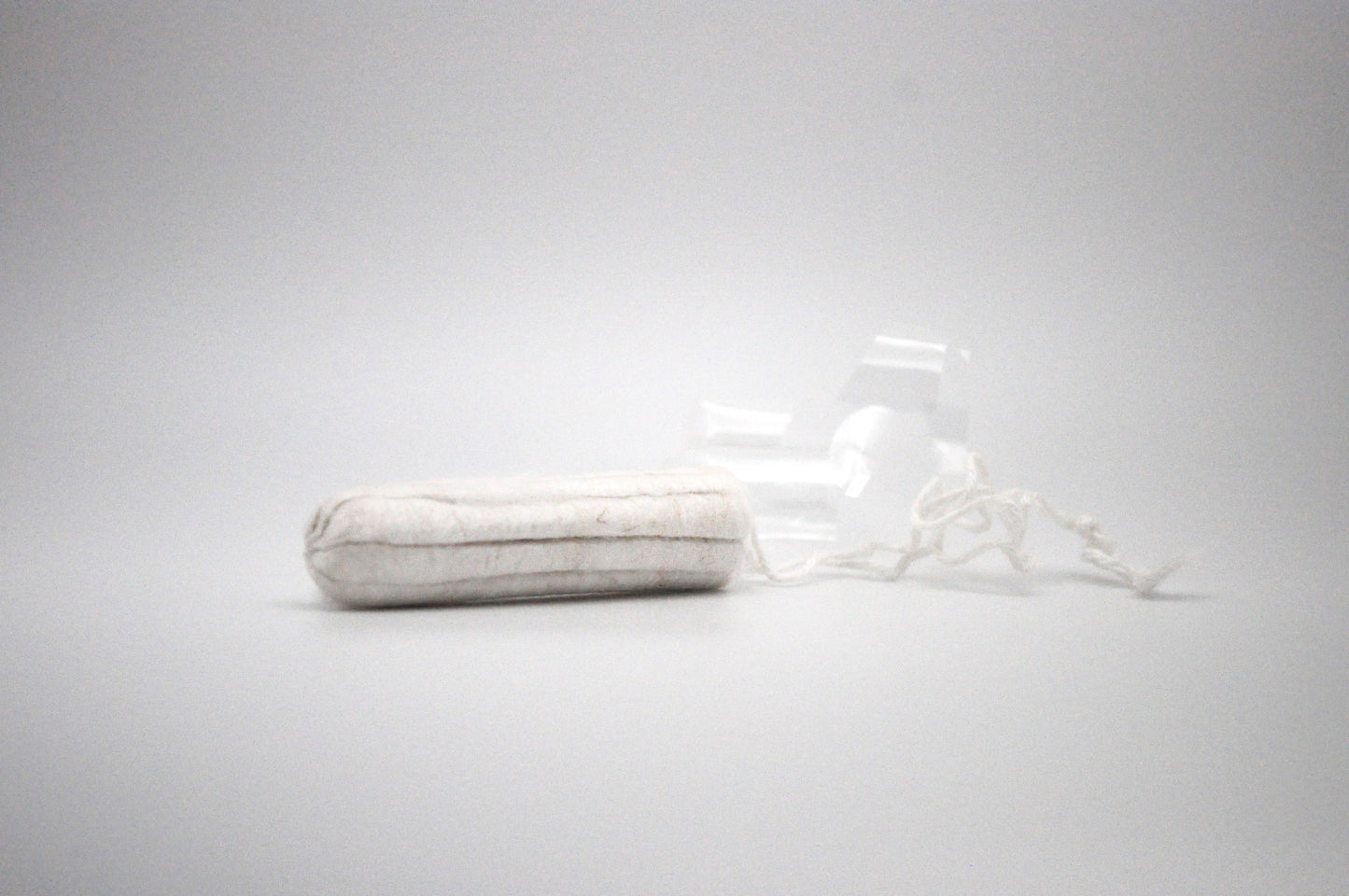 DETAILS
INGREDIENTS

TAMPON: (purpose: to absorb menstrual fluid) Blend of 20% hemp fiber and 80% Climate Beneficial™ beyond organic cotton. Cotton processed organically.


STRING: (purpose: to remove tampon) Water-repellant organic cotton with paraffin coating


WRAPPER: (purpose: to protect tampon) FDA required PLA plastic


FREE OF: Glyphosate, dioxins, fragrance, plastic, potential toxins or vaginal microbiome disruptors. DOES NOT CONTAIN THC or CBD. Avoid use if you have an allergy to hemp or any hemp-derived products.
TSS WARNING

Tampons are associated with Toxic Shock Syndrome (TSS). TSS is a rare but serious disease that may cause death. To reduce the risk of TSS, do not use a tampon with a higher absorbency than your flow and do not leave in for more than 8 hours maximum.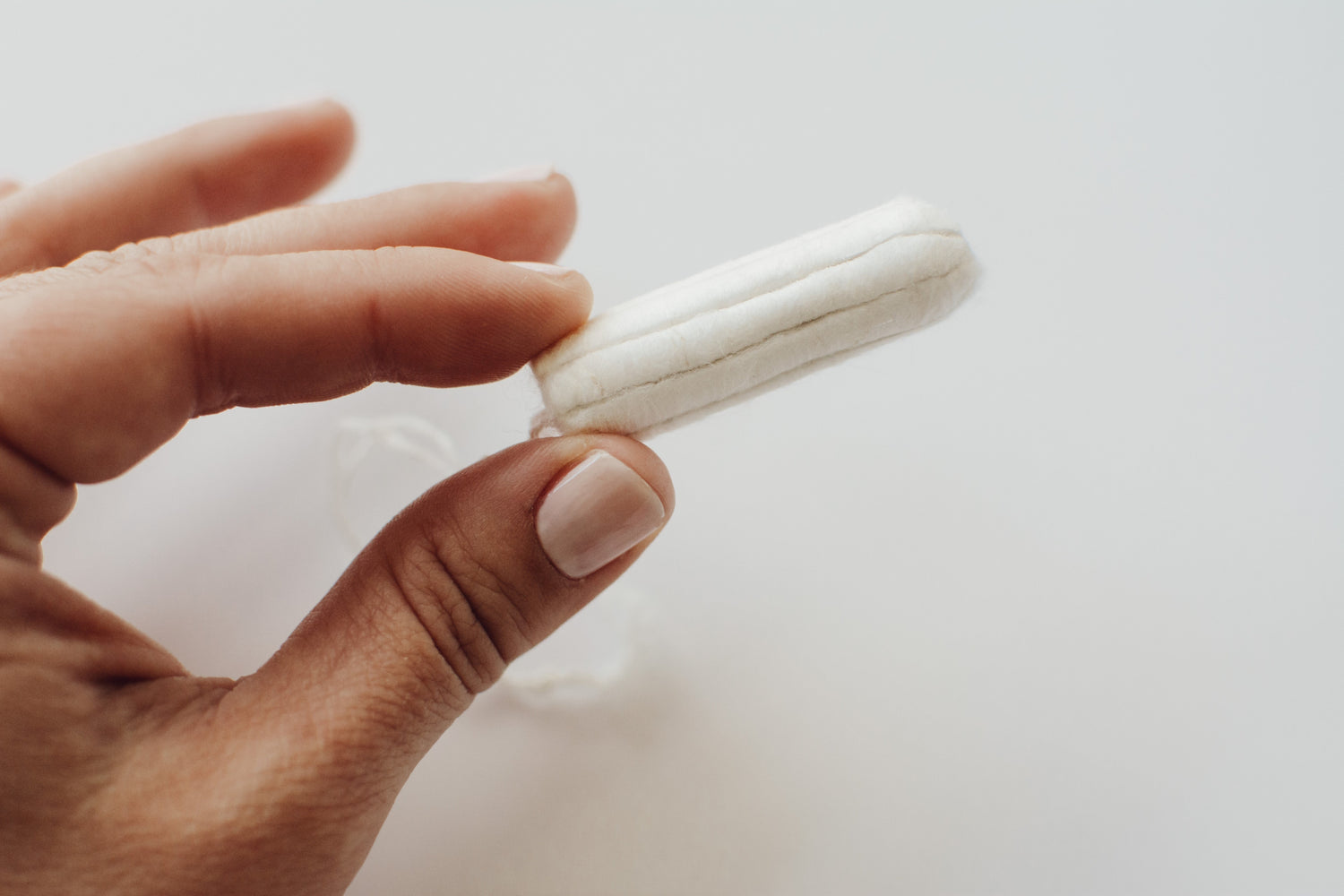 APPLICATOR-FREE
It is a common misconception that applicators are necessary for tampon insertion, from both health and cultural standpoints. But did you know that in most other countries applicators are seen as unnecessary and wasteful? Just like menstrual cups/discs, tampons can be easily and comfortably inserted into the vagina just by using one's clean finger. In fact, you might find you have better placement control this way. Any menstrual blood is easily wiped/washed off and does not pose a health risk. It's time to flush the cultural preconception that periods and menstrual blood are "dirty" when they are not—menstrual blood is completely natural and normal.
WHICH IS RIGHT FOR YOU?
REGULAR
Nothing regular about this quality! Regular tampons hold 6- 9g of menstrual blood - that's about a tablespoon. These should be used with a consistent, normal flow and removed after no more than 8 hours of use.

SUPER
Superior tampons for super flow. Super tampons hold 9-12g of menstrual blood, and that's about 1.5-2 tablespoons. These should be used with a heavier flow and removed after no more than 8 hours of use. If you do not saturate a super tampon in 6-8 hours, consider going down a size to regular.