A gift card for them, for the earth. Amplify your impact and nurture bonds with others by sharing Trace with someone you care about. Makes a lovely postpartum, birthday, or first period celebration gift. 
Regular price
Sale price
$10.00 USD
Unit price
per
Sale
Sold out
View full details
DETAILS
INGREDIENTS

TAMPON: (purpose: To absorb menstrual fluid) Blend of 20% hemp fiber and 80% Climate BeneficialTM beyond organic cotton. Cotton processed organically.


STRING: (purpose: to remove tampon) Water-repellant organic cotton with paraffin coating


WRAPPER: FDA required PLA plastic


FREE OF: Glyphosate, dioxins, fragrance, plastic, potential toxins or vaginal microbiome disruptors. DOES NOT CONTAIN THC or CBD. Avoid use if you have an allergy to hemp or any hemp-derived products.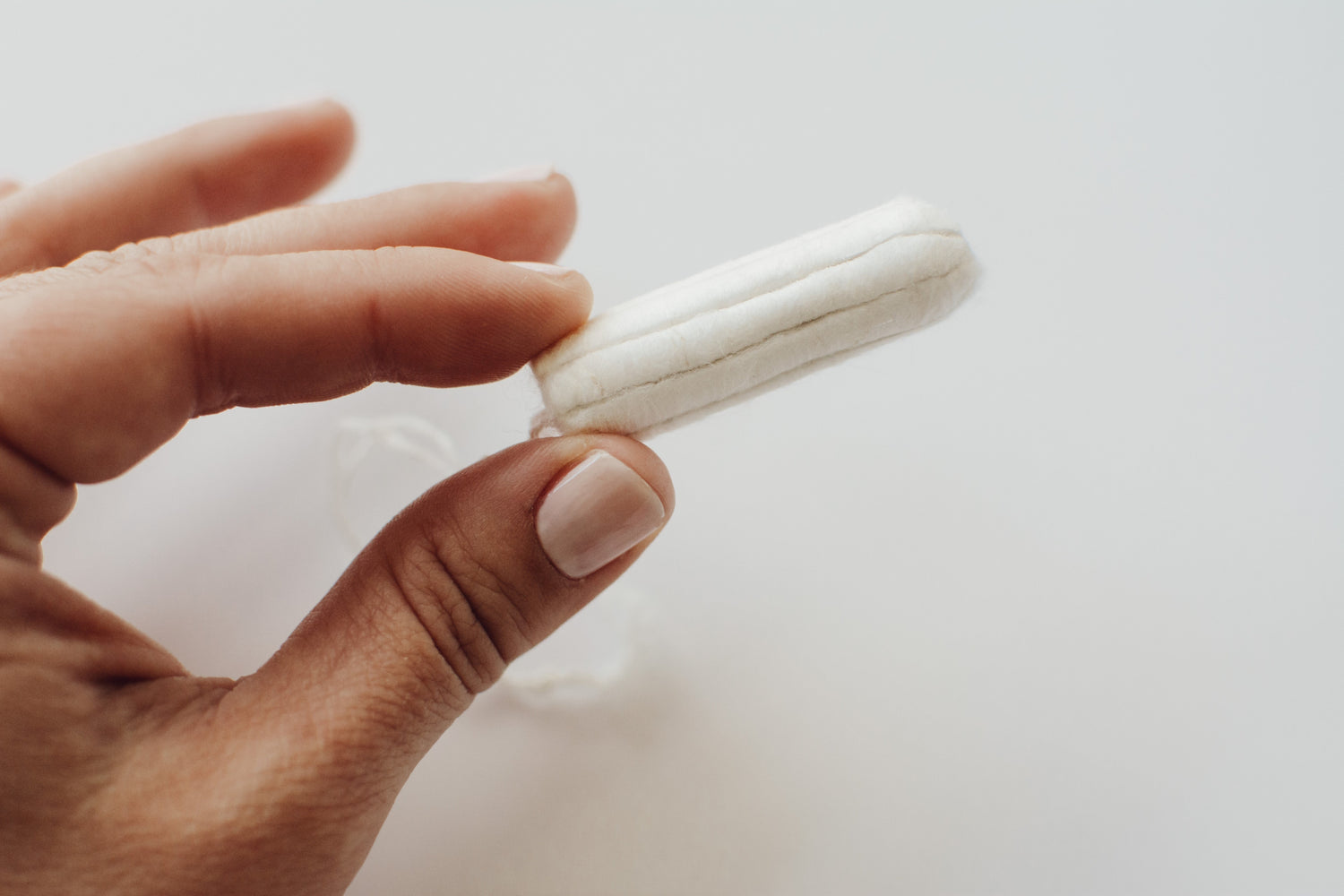 APPLICATOR FREE
It is a common misconception that applicators are necessary for tampon insertion, from a health and cultural standpoint. But did you know that in most other countries applicators are seen as unnecessary and wasteful? Just like menstrual cups/ discs, tampons can easily and comfortably be inserted into the vagina just using one's clean finger. In fact, you might find you have better placement control this way. Menstrual blood is easily wiped/washed off, and does not pose a health risk. It's time to flush the cultural preconception that periods and menstrual blood are "dirty" when they are not—menstrual blood is completely natural and normal.
WHICH IS RIGHT FOR YOU?
REGULAR
Nothing regular about this quality! Regular tampons hold 6- 9g of menstrual blood; that's about a tablespoon. These should be used with a consistent, normal flow, and removed after no more than 8 hours of use.

SUPER
Superior tampons for super flow . Super tampons hold 9-12g of menstrual blood; that's about 1.5-2 tablespoons. These should be used with a heavier flow, and removed after no more than 8 hours of use. If you do not saturate a super tampon in 6-8 hours, consider going down a size to regular.